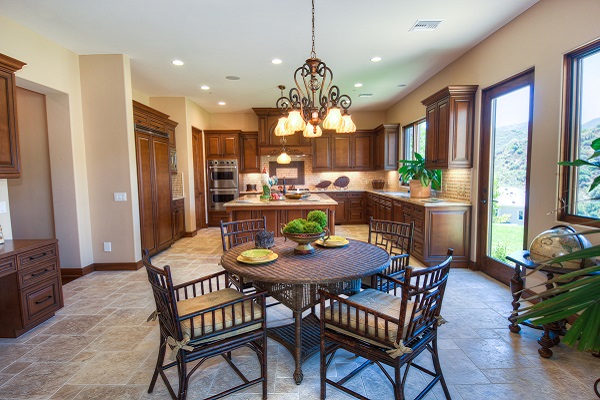 Newbury Park is a town located mostly within the western Thousand Oaks city limits in Ventura County, California, United States. The unincorporated county island of Casa Conejo is part of Newbury Park and bounded on all sides by the city of Thousand Oaks. Lying within the Conejo Valley in the northwestern part of the Greater Los Angeles Area, Newbury Park abuts the Santa Monica Mountains National Recreation Area. The community is located approximately 35 miles (56 km) from Downtown Los Angeles and is less than 7 mi (11 km) from the Los Angeles County border in Westlake Village. The closest coastal city is Malibu, 22 mi (35 km) from Newbury Park, which may be reached through winding roads or hiking trails crossing the Santa Monica Mountains. The ZIP code is 91320, and the community is inside area code 805. About 28,000 of Thousand Oaks' 110,000 residents reside in Newbury Park.

Newbury Park along with Thousand Oaks proper have numerous times ranked among the safest and also wealthiest communities in the United States. Money Magazine has ranked Newbury Park as one of the most affluent cities in the United States. It has the 11th highest per-capita income and the fourth-highest median household income in the country. As of 2013, the median household income in Newbury Park is $107,302, compared to $60,190 for California as a whole and $53,046 nationwide.

(Source)



Updated: 20th May, 2019 10:23 PM.